"Service Engine Soon" or "Check Engine" Light on can be a serious Op Code that your car dealer needs to be diagnosed and repair before you damage to your engine.
Usually this amber light coming on means you're in need to have your vehicle serviced, may be a simple as a loose gas cap, or can be more serious as an emissions system failure, O2 sensor issue, coolant, wiring chaffing caused over time, or a timing belt, etc. etc.. There are several hundred codes it could be. Check your gas cap if that did not do it, schedule service for an "OP Code" reading for diagnosis and repair options.
Print Coupon Here for a Complimentary "Check Engine Light Complimentary" Scan test to check for codes and code interpretation.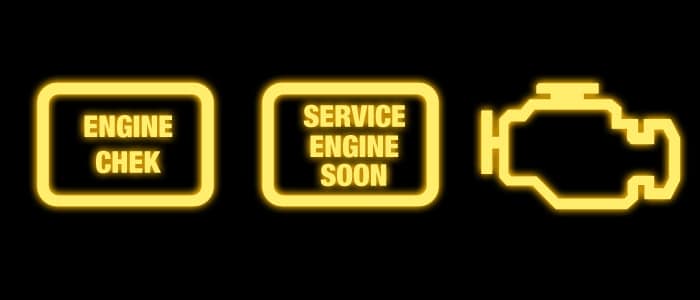 The best way to find out what this light is on for is to bring your vehicle in to a dealership that has the specialized equipment to read the "OP Code" on a computerized diagnostic tool.  Getting the right code is the key to a successful diagnosis to plan for a repair. These computerized diagnostic tool are regularly available at most dealerships.  Why go to the dealership to have the code read? The computerized diagnostic tools are usually too expensive for most individuals to want to invest in at home because they can be Make or Manufacturer related and there is the training to read becomes a task. For the "Do it Yourself" it may be worth it. But for most of us, the dealership is the perfect place to get the "Service Engine Soon" of "Check Engine" light diagnoses, repair resolved and the light turned off the right way by a professionally trained technician.
Schedule Repair service right here at Northtown Automotive, Buffalo, NY.