I recently drove a 2016 Mazda CX-3 for a few days and learned a lot about this sporty and fun little hatchback. This new model for Mazda comes at a time when the subcompact-crossover market is exploding like Kanye West's ego. But the question is, can this new model from Mazda hold its own?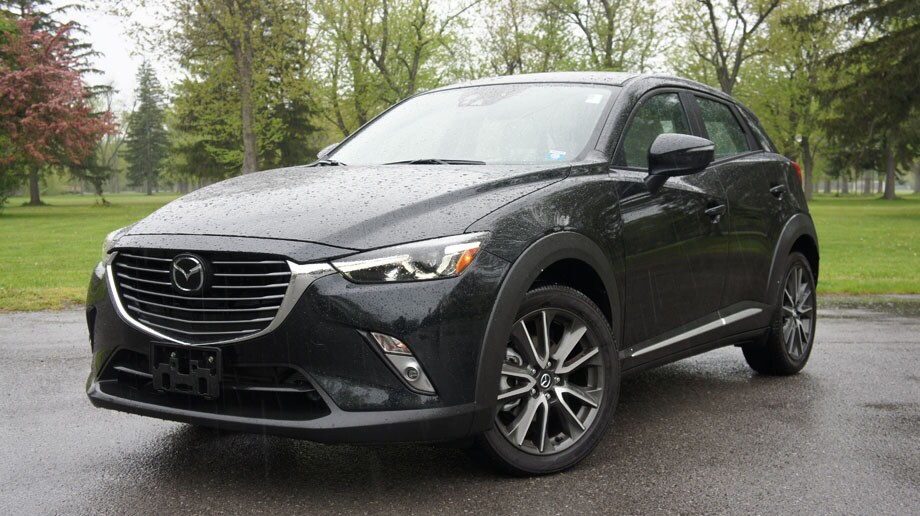 I drove the top of the line Grand Touring trim which is north of $29,000, and when I first walked up to it I noticed it's striking and aggressive looks. My neighbor said it looked like a mini Lexus, and while I didn't see it at first, I do now. It's got the snub-nosed look and the "Get in my belly!" grille that looks like it'll devour you if you get to close. The headlights have a determined and stern look, with sharp looking LED daytime running lights. The car looks very sporty with a pouty front lip and bulging rocker panels. The dual exhaust and sloping rear hatch add to the aggressive athletic look without creating horrible blind-spots.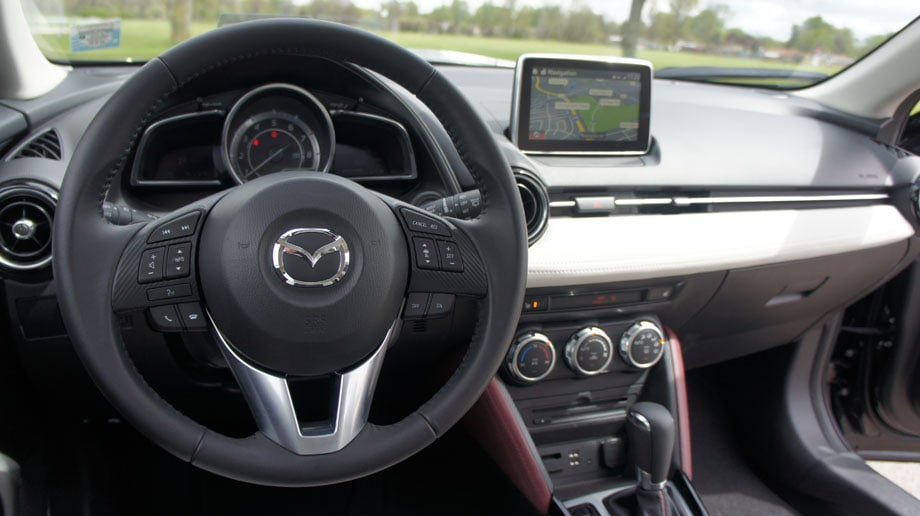 When you first open the door you notice how well appointed a vehicle of this size can be. It's loaded with modern features and technology that you usually only find on luxury vehicles of over $40k. The Grand Touring and GT models can be equipped with Radar Cruise Control, Auto Smart-Braking, Automatic High Beams, Rain Sensing Wipers, Lane Departure Warning, and Blind Spot Monitoring. The most noticeable is the Heads Up Display or (HUD). The HUD displays your current speed, cruise control status, and the distance that the Radar Cruise Control is set at. I like it, but it did take a little bit of getting used to. Since there is no traditional speedometer, only a digital readout tucked in the predominantly displayed tachometer it does come in handy.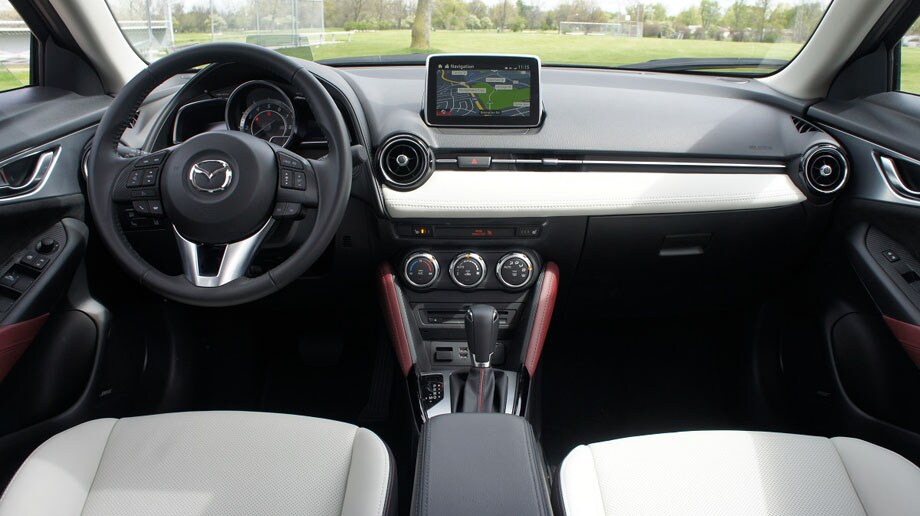 The interior as a whole is a very simple and clean layout. There is no traditional center console in this vehicle. Everything is done via the Mazda Connect Infotainment system and the central control knob. One minor complaint I have about the CX-3 is that the central control knob is in an awkward spot for me with the way the armrest is configured. When the armrest is down it obstructs the knob a bit, and If the armrest is up you find yourself hitting your elbow on it. The functionality of the knob itself is perfectly fine and poses no issues. After playing around with it for an hour it was pretty second nature to use. The Volume knob is also awkwardly placed next to it, so I found it easier to just use the volume controls on the steering wheel. The only other controls for this car are the 3 Climate Control knobs and the plethora of buttons on the steering wheel. The buttons on the steering wheel control all your traditional items but can also let you set the radar cruise control, lane-departure warning, and vehicle info center which includes all your trip, odometer, and MPG information.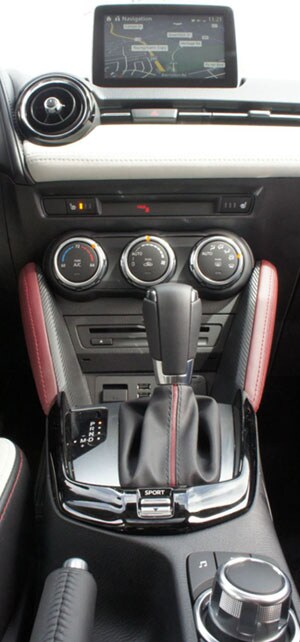 The Infotainment and Navigation systems are nice and easy to use. Pairing my phone for Bluetooth audio and phone calls took all of 10 seconds and was a total breeze to setup. Importing contacts, emails etc. was also very easy to do. The Navigation functionality and the map graphics are pretty good but nothing I haven't seen before. I did like how the system comes pre-loaded with the Pandora App.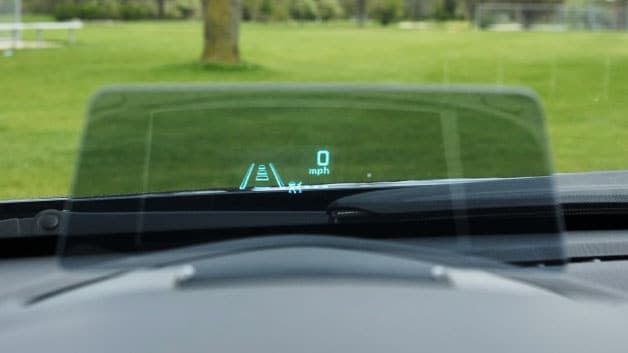 All of this technology and comfort is great, but what good is it if the car is no fun to drive? Well, this is something you won't have to worry about in this car. While this vehicle is marketed as a small SUV there is nothing SUV about it in the way that it drives or feels, at all. Since it's AWD it can handle any road conditions, but it's the overall lightweight and competent suspension that keeps this SUV feeling more like a hot hatch than a grocery-getter.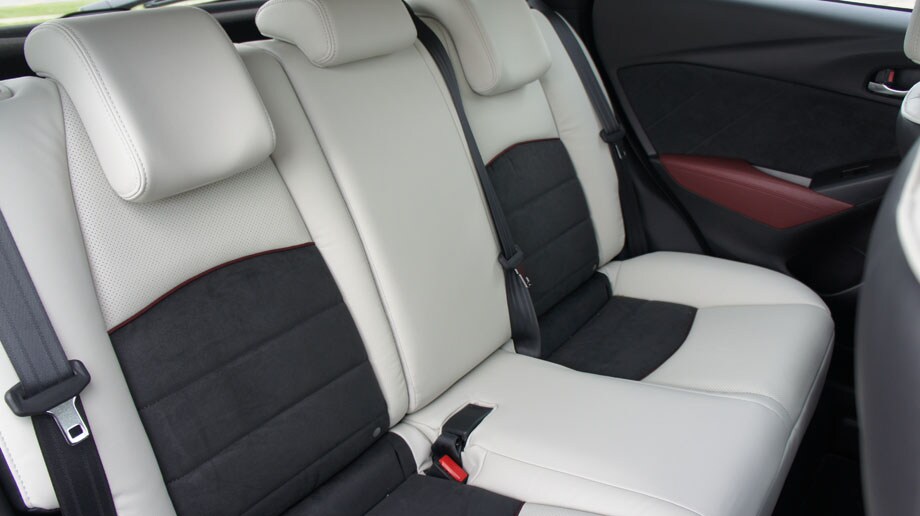 The Automatic transmission provided pretty quick shifts, but I was surprised to see that the "Sport" mode button was actually pretty useful. It would hold the RPMs for longer and at a higher RPM which is important with this new Skyactiv motor because it makes very little power in the lower RPM range. Over 4k RPMs seems to be the sweet spot for this little Skyactiv-G 2.0-liter four-cylinder. I also found the engine a little noisy too. This is not a smooth, quiet riding small SUV, rather a fun and unique hatchback that happens to have AWD and an inch or two of extra ground clearance compared to its hatchback counterparts.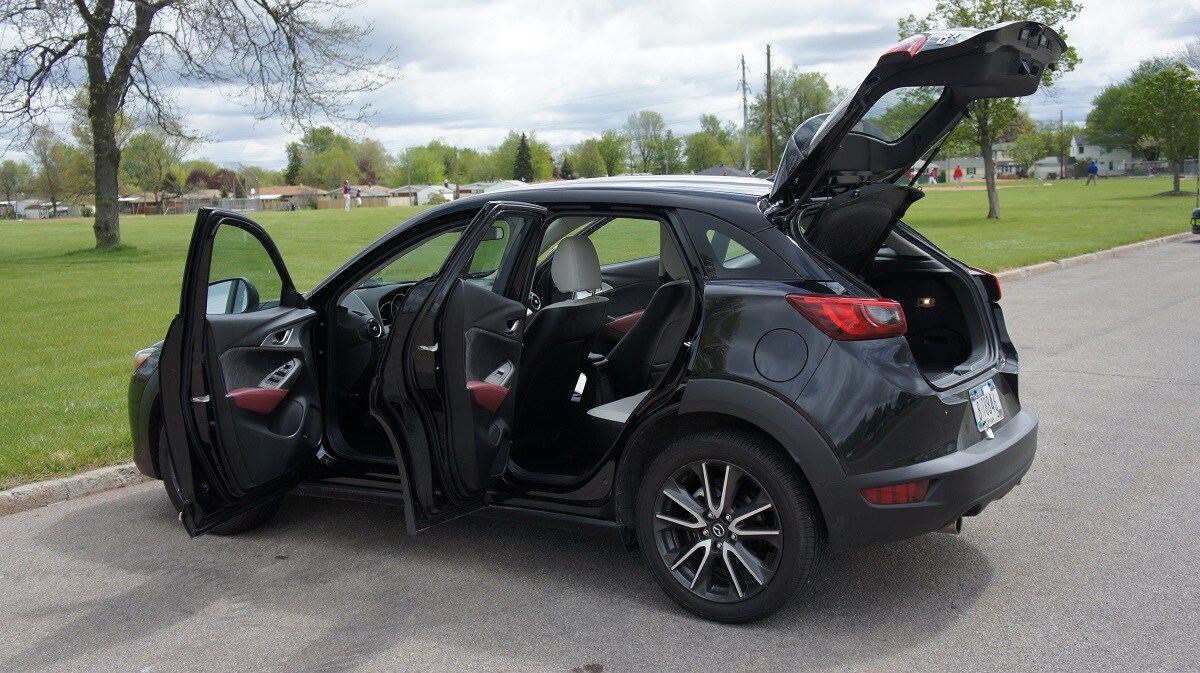 Creating a vehicle that's fun and enjoyable to drive is in the DNA of every Mazda. If you're considering a Subaru XV Crosstrek, Nissan Juke, or Honda HR-V you need to test drive this little Mazda. You won't regret it!