There's been a lot of anticipated hype for the 100% all new 2017 Chrysler Pacifica; a name that carries popular sentiments when it comes to the crossover segment. The Pacifica was one of the first manufactures to support the "Crossover" segment back in 2004. It featured a lower and sleeker stance compared to the SUV's with available mid-row captain's chairs and 3rd row, features coveted by minivan owners.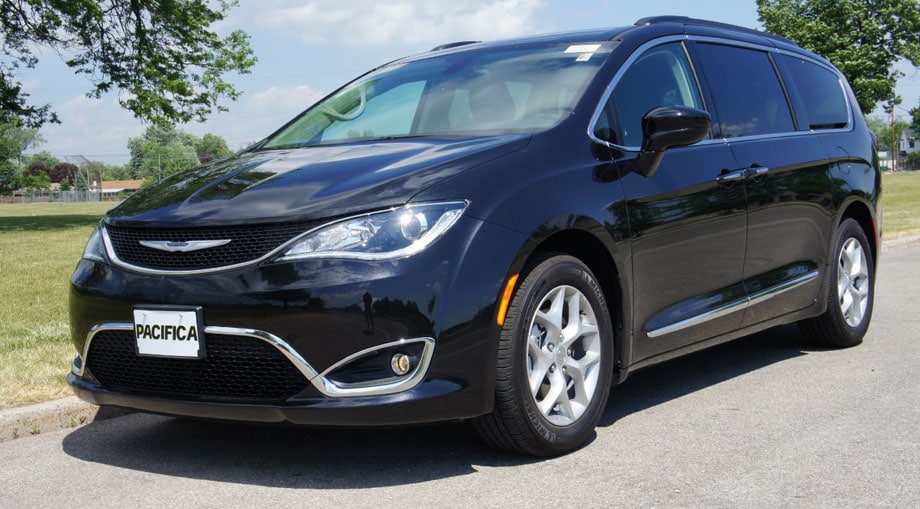 While all of this sounds run-of-the-mill now, it was pretty ground breaking back in 2004. I was pretty excited when I first saw the Pacifica at the Buffalo Auto Show back in February. Here we are now in July and I have the keys to a brand new 2017 Chrysler Pacifica. Let's see how they compare.

First thing I notice, and it's glaringly obvious is the lack of traditional doors. Instead, Chrysler has opted for the traditional minivan sliding doors. Once those open up I noticed the inside has the patented and very convenient "Stow 'n Go" seating. I'm thinking to myself, "Wait, is this Pacifica still considered a Crossover? It can't be. Everything is shouting minivan." So I decided to see what Wikipedia has to say about the new Pacifica. "Minivan – Chrysler Pacifica (RU)(2017–present)" Well folks, there you have it.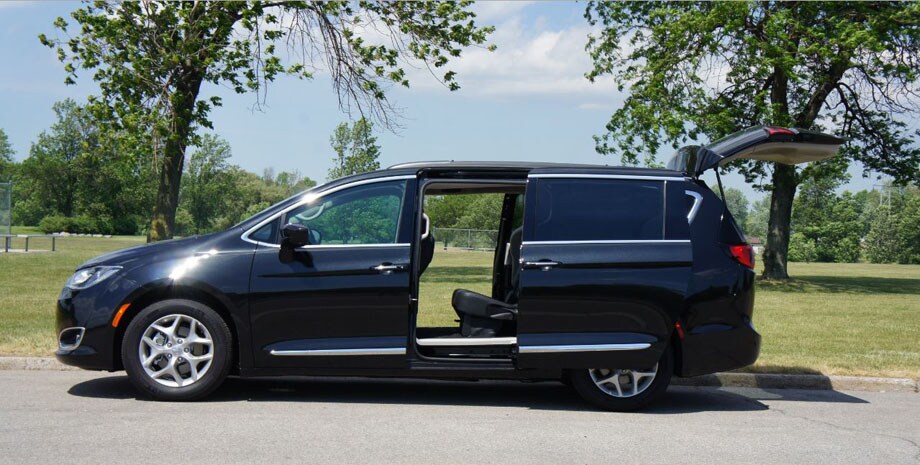 Now that we've come to terms with the fact that the Pacifica is no longer a revolutionary crossover, let's focus on the facts about Chrysler's newest min-ivan, and why they decided to eighty-six the Town & Country moving forward. For starters, the demographic for the Town & Country was more "Golden Girls" & Bea Arthur than "on-the-go, energetic family". A demographic that Chrysler wants to re-capture so they've poured everything they've learned since 1984 (when Dodge rolled out the first minivan ever) to become the king of the minivan segment once again.
With the Town & Country going the way of Old Yeller, Dodge still offers the Grand Caravan which will continue to be more similar to the Town & Country just with less standard options with a lower starting price at $23,995. With that said, you'll want to look at the Pacifica if you're looking for something more modern, and comfortable on long trips.
The 2017 Pacifica (starting at $28,595), is refined and updated in every way imaginable compared to the Town & Country. Most noticeable is the new Center Console and Media/Navigation screen. It's the showcase of the dashboard and looks like a modern flat screen has been mounted to your dashboard. The graphics are clean, sharp and I didn't get any glare despite its glass-like appearance. Fiat Chrysler Automobiles (FCA) did a great job with the UCONNECT® system. It's easy to use, navigate, and pair a phone in seconds.
The interior is plusher and modern on the inside compared to its predecessor. The overall look and feel is less boxy and more refined. Added touches, like retractable privacy screens and better feeling materials, add to the enjoyability of ride. As previously mentioned Chrysler has kept with "Stow 'n Go", so the storage is abundant in this vehicle. With storage under the floor (when seats are folded down) your occupants will have ample space to travel in comfort. Finally, cup holders, they're everywhere! There are at least 4 cup holders within arm's reach at any point.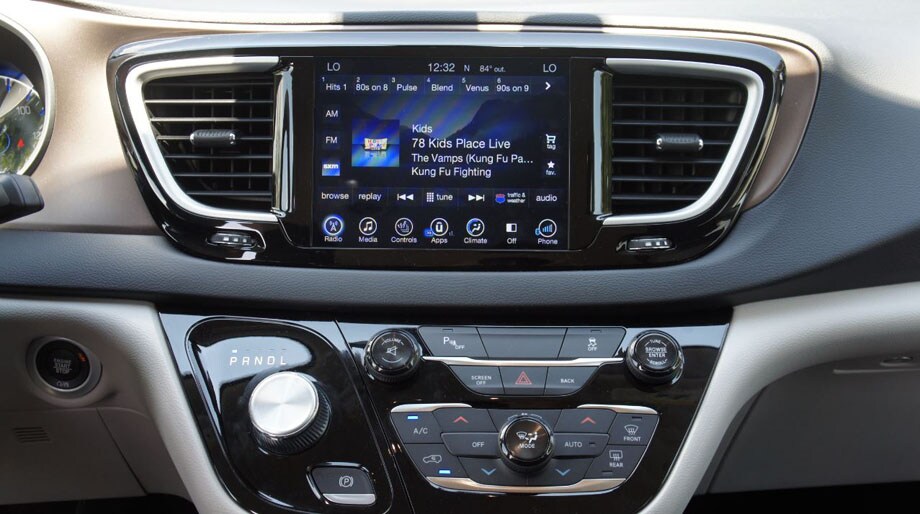 I also found the ride quality was much improved over the Town & Country. The Pacifica continues to have the Macpherson Struts and Shocks just like the Town & Country had except these are even more refined and have no problems soaking up the WNY pot holes. Newly added safety and convenience features such as Blind Spot Monitoring, 360° Surround View, Cross-Path Detection, Lane Sense, and Parallel/Perpendicular Park Assist just to name a few, make driving this vehicle a snap.

A couple other interior items worth mentioning are the fact that the steering wheel is right out of a Jeep Grand Cherokee, so it's wrapped in leather and has the audio controls on the backside of the steering wheel right at your fingertips. I've always been a huge fan of this layout and the steering wheel is very comfortable and ergonomic. I also like the little hooks that are on the backs of the seats. While this is just a small little item, I find it's so useful for keeping those grocery bags from pin balling around the back of the van. Its little smart touches like this that you can tell that Dodge/Chrysler has been in the minivan game longer than anyone else and really know what their drivers are looking for.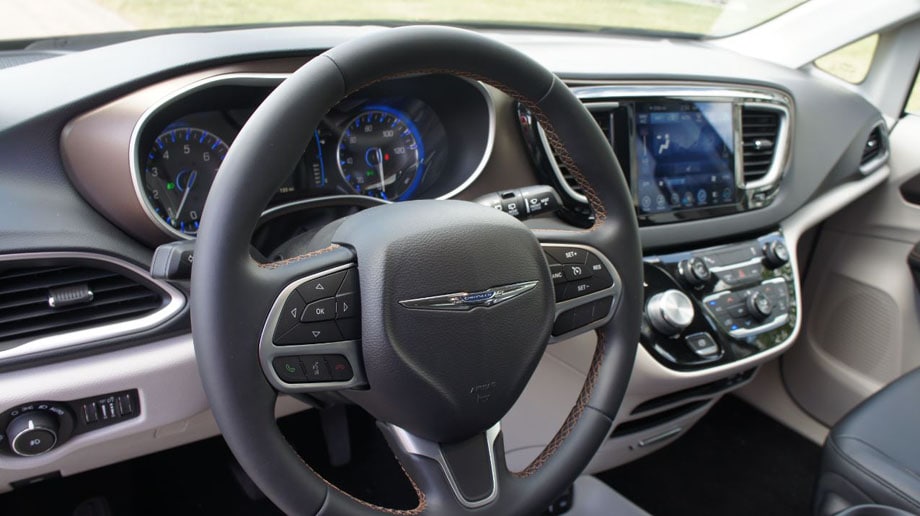 Chrysler has continued to power this generation of minivan with their award winning V6 Pentastar® motor. It can get up to 28 mpg on the HWY, and has plenty of horsepower to help you merge on the 1-90 or even tow something up to 3,600 lbs. Its power is smooth and more than enough for this minivan. The engine is paired with a 9-Speed FWD Automatic Transmission. The Pacifica has done away with the traditional steering column mounted shifter and went with the "Knob Style" shifter. Even though it's different, it shouldn't take more than a few days to completely get used to it.
The exterior of this vehicle looks modern, sleek and shares the same style face as the Chrysler 200. LED Daytime Running Lights and LED Taillights bring out that "new generation" look, something Chrysler was looking to achieve. Two-tone lower profile tires and wheels and a blacked out front-grille really make for a striking vehicle. Well done Chrysler!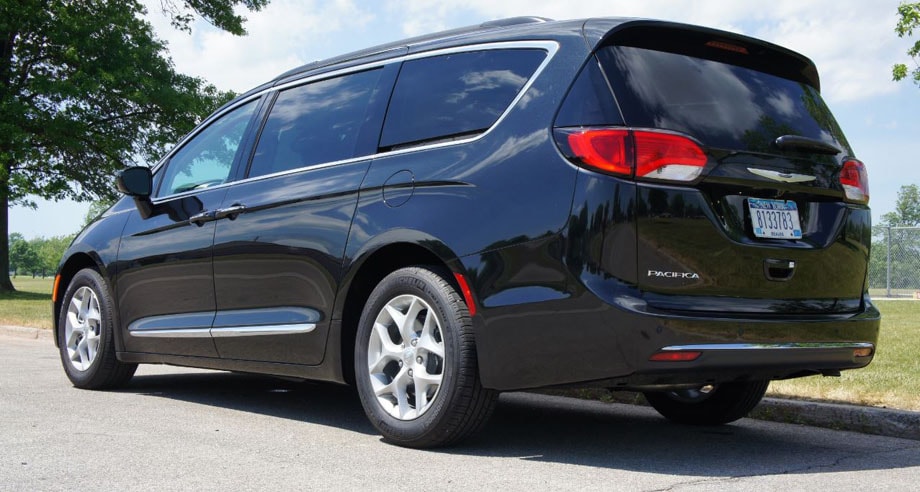 In Recap: The Chrysler Pacifica is definitely NOT a Crossover anymore, but that's ok. We really don't need any more options in the market. What Chrysler has done is reinvent and reinvigorate the Minivan Segment with a minivan that is both attractive, extremely practical, and any family won't mind riding in. If you've driven a Town & Country or any other minivan before, you're going to be blown away with the Pacifica. My 4 year old loves it and I know your family will too!